Well, can you believe it, we've almost made it to February already. How are your teen athlete's New Year's resolutions going? Did you try the Teen Athlete Balance exercise with them? (If you haven't yet, you can grab a free copy on my website.)
Eight percent of us Americans will have ditched our resolutions by Valentine's Day and it's no wonder. It's hard and not a lot of fun!
When our family sat down and wrote out our goals for 2018 on New Year's Day, the one common goal that each one of us wrote down was to eat healthier. We are surrounded by sugar. It's virtually in everything that's processed that we eat and in everything we drink and it makes it incredibly difficult to live an active, on the go, no time for a family sit-down meal life.
We agreed that while getting rid of soda would be easy for most of us, eliminating desserts and snacks wouldn't. And, when you have the "well I work out, I can eat whatever I want" mentality, while that may be true, the question becomes, but are you really getting the most out of your workouts and performances when you're fueled on cheap carbohydrates?
So what do we do as we approach February and you've already thrown in the towel on your New Year's resolutions for 2018?
Here are my TOP 5 Tips for Helping Your Teen Athlete Get What They Want This Year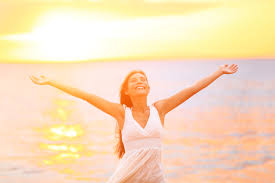 It starts with cutting yourself a HUGE slack burger with cheese. So you messed up and chugged that In-n-Out soda last night, oh well. Let it go. It's a new day. Start now.
2) Ask Why.
When we know why we want to achieve something we are much more attached to getting to the outcome. If you don't know WHY you are doing something, chances are it probably won't stick. So ask your teen to write this down. Why do I want to stop drinking soda?
This one tends to send people into shutdown. But it doesn't have to be complicated. Your teen may say for soda, "My action plan is to drink non-sugared flavored water instead or protein shakes." My son loves the ICE drinks and the Muscle Milk. Yes, Muscle Milk still has some sugar in it, but it's also got 20g of protein, which his growing body needs.
4) Enlist Help.
Who's help does he need to make this goal a reality? Obviously, it's got to start with his intrinsic desire, but I can support the mindset by keeping all soda out of the house and the fridge stocked with better choices.
5) Establish a Reward.
Talk about a milestone goal with him. It doesn't need to be a big deal. What would be something he'd love to do that 30 days from now to "celebrate"? Maybe it's just an acknowledgement at the family dinner. Ask how it feels to have stuck with something for 30 days. These are are little micro-wins. Every day you put yourself out there in the direction of your goal, you give yourself the opportunity to inch forward towards it. And a "win" in one area can lead to wins in other areas. High tides raise all boats. Once we start to seeing one part of our life going well, we're more apt to try something new and different in another area as well.
But, what if I failed 29 days in? You congratulate yourself on being human, laugh, and try again tomorrow.
What goals does your teen have for this coming year? I'd love to hear from you about what they are going after and how you are supporting them in their journey.
Dream Big!
Speaking of dreaming big, I just started my brand new Sports Parenting podcast called #RaisingAthletes with Susie Walton. We will be interviewing coaches, parents, athletes and trainers alike all about everything youth sports. So please CLICK HERE to listen to our first episode on iTunes, subscribe and share with your parenting friends!
This week, we talk about the sentencing given to USA Gymnastics most trusted doctor who molested over 140 gymnasts over decades. How we can help teach our kids to advocate for themselves and the 4 Guiding Principles parents can use to help their athlete. 1) Build self-confidence, 2) Use your voice, 3) Establish your boundaries, 4) Advocate for yourself.
Every week, we'll also be answering YOUR questions...so respond to this email and you just might hear your question read on our next episode!